1/10 Open of Gwang myeng Office(2107, A-dong, Xi tower)
Establishment of Online Maketing
8/12 Korea Automobile Tuning Multipurpose
Organization certification of H7 / 9005 LED
Authorize all vehicles of H7 LED
Authorize 6 type of vehicles of 9005 LED
Grandeur IG, Palisade LX2, Santafe TM,
All New K3 BD, Avante MD, Avante AD
9/10 Set up LED WORK LAMP
9/18 Open on a AMAZON USA
10/27 Open on a AMAZON JAPAN
Developed LED bulbs
H4, H7, H8/H9/H11/H16 ,
9005 (HB3)/9006 (HB4), HID LED
Hyundai Motor (VENUE, ELANTRA, TUCSON)
Kia Motors (NIRO, SPORTAGE, SORENTO)
Supply items : H7LL , HB3(9005)HL+ , HB4(9006) , H8LL
Installed automatic lighting inspection facility for finished products
(H7, HB3, HB4, H10, HIR1, HIR2)
Hyundai Motor (SANTA FE, VELOSTER)
Supply items: H7LL, 9005HL+, H8LL
Kia Motors (SPORTAGE)
Supply item: HB4 (9006)
SOLARIS,RIO, Hyundai Motor Company
Supply item: H7
DongfengYuedaKia
Supply item : 9006
GM approved Bulbs registration
H7LL, HBLL
Hyundai Motors
(AVANTE, TUCSON, i30, SANTA FE, STAREX,
PORTER, IONIQ, KONA)
Supply items : H7LL, H8LL, HB3(9005)L+,
HB3(9005)HL+, HB4(9006)
Kia Motors Corp.
(BONGGO, K5)
Supply items : H7LL, H8LL, HB3(9005)L+,
HB3(9005)HL+, HB4(9006)
GM
(CAPTIVA)
Supply items : H7LL
DongfengYuedaKia
Supply items : H7
HONDA(QMDJ)
OEM supply start
HB3(9005), HB4(9006), H10, HIR1, HIR2
Installed a fully automated production line
Hyundai Motors
(AVANTE, TUCSON, SANTA FE, SONATA)
Supply items : H7LL, H8LL
HONDA(QMDJ) Fair Audit
2016.10/10~12
Hyundai Motors
(TUCSON, SANTA FE) OEM supply
Supply items : H8LL
Construction of a new factory in Gimcheon and transferred head office from Incheon.
Hyundai Motors
(AVANTE, i30) O.E.M supply
Supply items : H7LL, H8LL
Installed H8, H9, H11, H16 Full Automation Production Line
Start O.E.M supply for Ssangyong Motors
(Korando, Actyon, Turismo, Rexton, Tivoli)
Supply items : H1, H7, H7LL, H8, H16LL
Completed Development of H16 New Product for O.E.M.
Establishment and completion of new factory in Gimcheon
H7 Establish Second Fully Automated Production Line
Start to supply O.E.M Product to SL
Hyundai Motors(AVANTE, SANTA FE)
Kia Motors (FORTE)
Supply items : H1, H7
Start to supply BOSCH for A/S Market
Start to supply Volkswagen for A/S Market
Preparing all the details for O.E.M. supply
E1 Qualification (COATING)
Installed H7 Automated Production Line
Achieve $8.8 million in exports
TS 16949, ISO 14001 certified
Incheon Plant Establishment and Completion of Construction Headquarters
Establishing and mass-producing H8/H9/H11 production lines
Converted into Corporate company
Set up the H4/H7 production line.
Found BIOLIGHT Company (Bucheon, Gyeonggi-do)
H1/ H3 Export to Europe and Supply to Philips Korea
THE BEST QUALITY WITH HIGH-TECHNOLOGY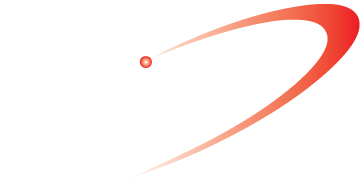 BioLight Co., Ltd.
More brightly, More safely...
Head office and Factory
46, Saneopdanji 1-ro, Eomo-myeon, Gimcheon-si, Gyeongsangbuk-do, Republic of Korea
T. +82-54-439-0252 F. +82-54-439-0254
E-mail. sns@biolightbulbs.co.kr
Gwangmyeong Office
67, Saebitgongwon-ro, XI TOWER A-dong 2107
Gwangmyeong-si, Gyeonggi-do, Republic of Korea
T. +82-2-6954-0252 F. +82-2-6954-0253
Copyrightⓒ2020 BIOLIGHT Co., Ltd. All rights reserved.