"CREATION" Always come from actions
More brightly, More safely...
30 years of efforts to protect human safety and life,
and exports to 45 countries are recognized for the best technology and quality.
BIOLIGHT's R&D continues to move into a brighter world.
It's a family of BIOLIGHT products produced by 30 years of technology.
Performance of BIOLIGHT in 2022
Since Year of 1993, BIOLIGHT has led the automotive light bulb market with numerous quality and research results.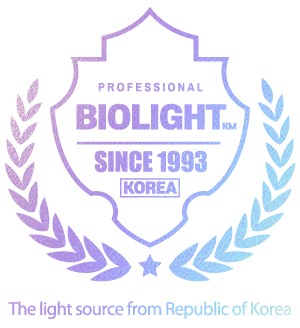 0
Total annual output

0
Export area

0
Total annual export amount($)

0
Foundation Year

CONTACT US
If you send me a short message related to work, I will reply to you right away.
Head office and Factory
46, Saneopdanji 1-ro, Eomo-myeon, Gimcheon-si,
Gyeongsangbuk-do, Republic of Korea
T. +82-54-439-0252 F. +82-54-439-0254
E-mail. sns@biolightbulbs.co.kr
Gwangmyeong Office
67, Saebitgongwon-ro, XI TOWER A-dong 2107
Gwangmyeong-si, Gyeonggi-do, Republic of Korea
T. +82-2-6954-0252 F. +82-2-6954-0253